Find the best prices on today's hottest deals right here. Shopping online has never been so easy! Over 100 new deals added EVERY DAY with savings up to 90% off. Products you buy everyday at prices you will love! WhatsYourDeal.com team is excited to bring you daily deals, weekly deals and long term deals that will save you barrels of money. Check this page daily so you never miss the best prices on the products you love. If products do not meet our editorial standards, they will not be included in our hottest deals page. Start at the top of the page, and scroll your way through the savings! If you dont find what you are looking for on this page, try our handy search. We, at WhatsYourDeal.com, aspire to always bring you the best discounts for the branded products every day!
50% Off
Was: $19.00
Coupon: no codes available
The 47W-Control has a microfiber cloth surface that provides a perfect amount of friction for low-DPI gaming
66% Off
Was: $12499.00
Coupon: USA15
A brilliantly crafted 10 carat total weight diamond tennis bracelet crafted in 14K white gold. The bracelet s
88% Off
Was: $119.00
Coupon: no codes available
A beautiful anchor pendant crafted in solid .925 sterling silver.
88% Off
Was: $149.00
Coupon: no codes available
A stunning pair of 7mm cushion cut lab created rubies set in intricate engraved settings crafted in .925 ster
50% Off
Was: $59.99
Coupon: no codes available
Grand Theft Auto V for PC offers players the option to explore the award-winning world of Los Santos and Blai
50% Off
Was: $59.99
Coupon: no codes available
Embark on an endless Star Wars action experience from the bestselling Star Wars HD videogame franchise of all
50% Off
Was: $99.99
Coupon: no codes available
The XCOM 2 Collection includes the award-winning strategy game XCOM 2, the War of the Chosen expansion, and f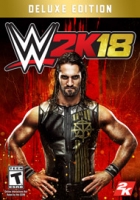 55% Off
Was: $89.99
Coupon: no codes available
Play 4 days early! Upgrade to the Deluxe Edition for Early Access! Access to even more Superstars and
Last Updated:
Saturday March 24th, 2018